Every single love story is so unique, so why shouldn't your wedding backdrop be too? We can cater to anywhere in the world, from the weird and wonderful to places entirely off the beaten track.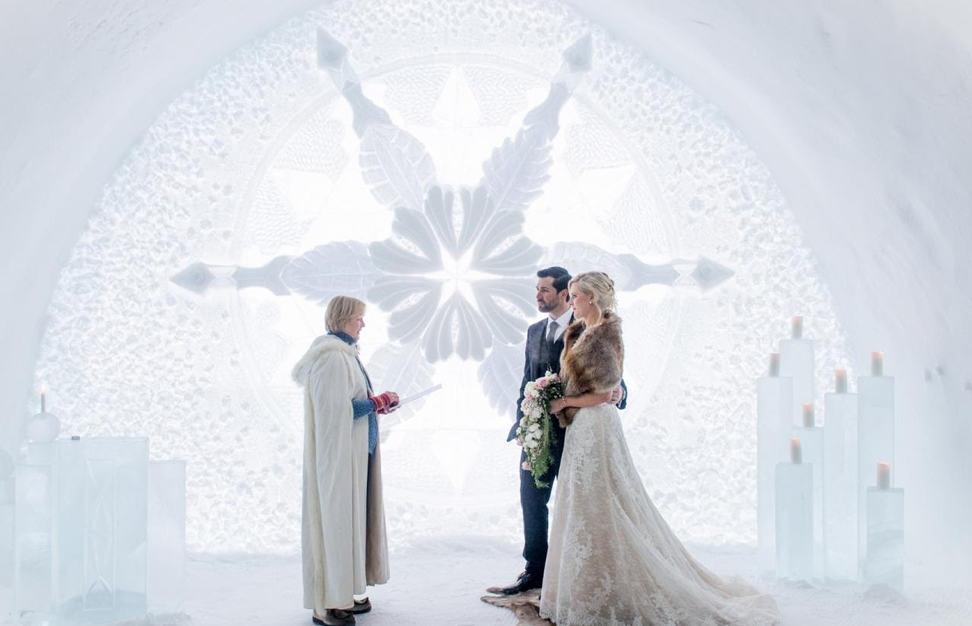 Let us know where you are dreaming of and we can make it happen.
How about you say 'I do' while under the northern lights in a church built entirely from ice? What about a private sandbank off a picturesque secluded island? Do you want to have a safari wedding or feel like a Disney princess in a divine French castle?
Visit our Plan My Wedding page to get started or schedule an obligation free chat via our contact us page.
Choose your own adventure
Be limited only by the confounds of a map!  Weddings can also be arranged in Hawaii, or with Elvis in Las Vegas, or laid-back Samoa for culture and stunning backdrops. Phuket in Thailand has a huge array of options, as does Bali, or you could even consider getting married in a Game Park in South Africa.
If you are having your wedding closer to home, and are heading overseas for your honeymoon, the world is full of incredible places to see and marvel at. Honeymoon in the text-book glory of Tahiti and the overwater bungalows of Bora Bora, or head over to the insta-worthy Maldives for some honeymoon inspiration.
Beach not your thing? Visit castles in France, or just sample French food and wine closer to home in New Caledonia. Trek Machu Picchu or see the Northern Lights, whatever is on your bucket list
Enjoy the perfect wedding anywhere in the world