The
ultimate island

destination
There is no denying the romance of Vanuatu's intimate tropical setting. Friendly locals and traditional culture blends, creating a charming atmosphere and perfect place to celebrate your love.
With so much variety in Vanuatu, it can be hard to choose. From affordable family friendly resorts to pure luxury at exclusive adults only getaways. Vanuatu really has something for everyone.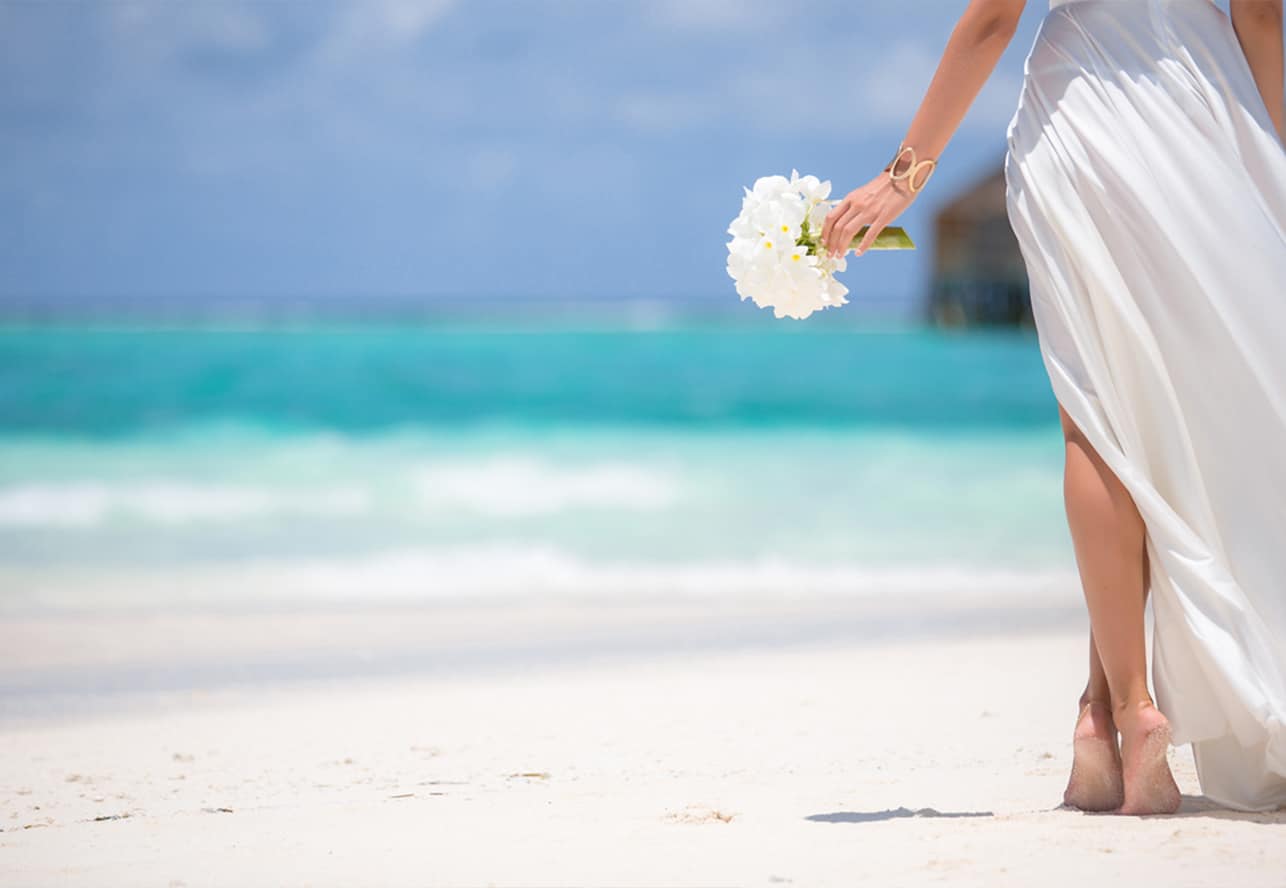 Where can I have the wedding?
Tie the knot or reaffirm your vows on a secluded beach, on top of an active volcano with nature's fireworks as a backdrop, underwater in a magical coral garden or on the picturesque beaches. Only in Vanuatu!
Will my marriage be recognised worldwide?
Licences are easily obtained and your marriage is legal and recognised worldwide.
We can easily cater to your budget while simultaneously helping you create the wedding of your dreams.
Pristine waters & beaches
Vanuatu showcases nature at its best from cascading waterfalls to the world's most accessible active volcano and spectacular snorkelling and diving. Discover time-honoured villages, traditional ceremonies and the ancient culture of Vanuatu. Port Vila is Vanuatu's capital and is quaint, with restaurants located around a natural harbour. Santo is the largest island with some of Vanuatu's most insta-worthy places such as Champagne Beach and the Ri Ri Blue holes.
It is famous for its pristine waters for watersports, and particularly diving at the world's most accessible shipwreck; AA president Coolidge, a sunken World War II troop ship and one of the most popular dive sites in the Pacific. And of course Vanuatu is home to Tanna, most famous for Mt Yasur Volcano, one of the most accessible live volcanoes in the world.
Enjoy the perfect island wedding on Vanuatu