The
ultimate island

destination
Our most popular destination for weddings and honeymoons, Fiji is our specialty and we do it well. The heart of the South Pacific, Fiji is an island nation blessed with 333 tropical islands that are home to happiness.
Choice is plentiful with affordable accommodation all the way through to exclusive resorts and barefoot luxury. Do as much or as little as you like. With white sand beaches, snorkelling and diving, a pristine natural environment and an abundance of culture to immerse yourself in, there's something for everyone.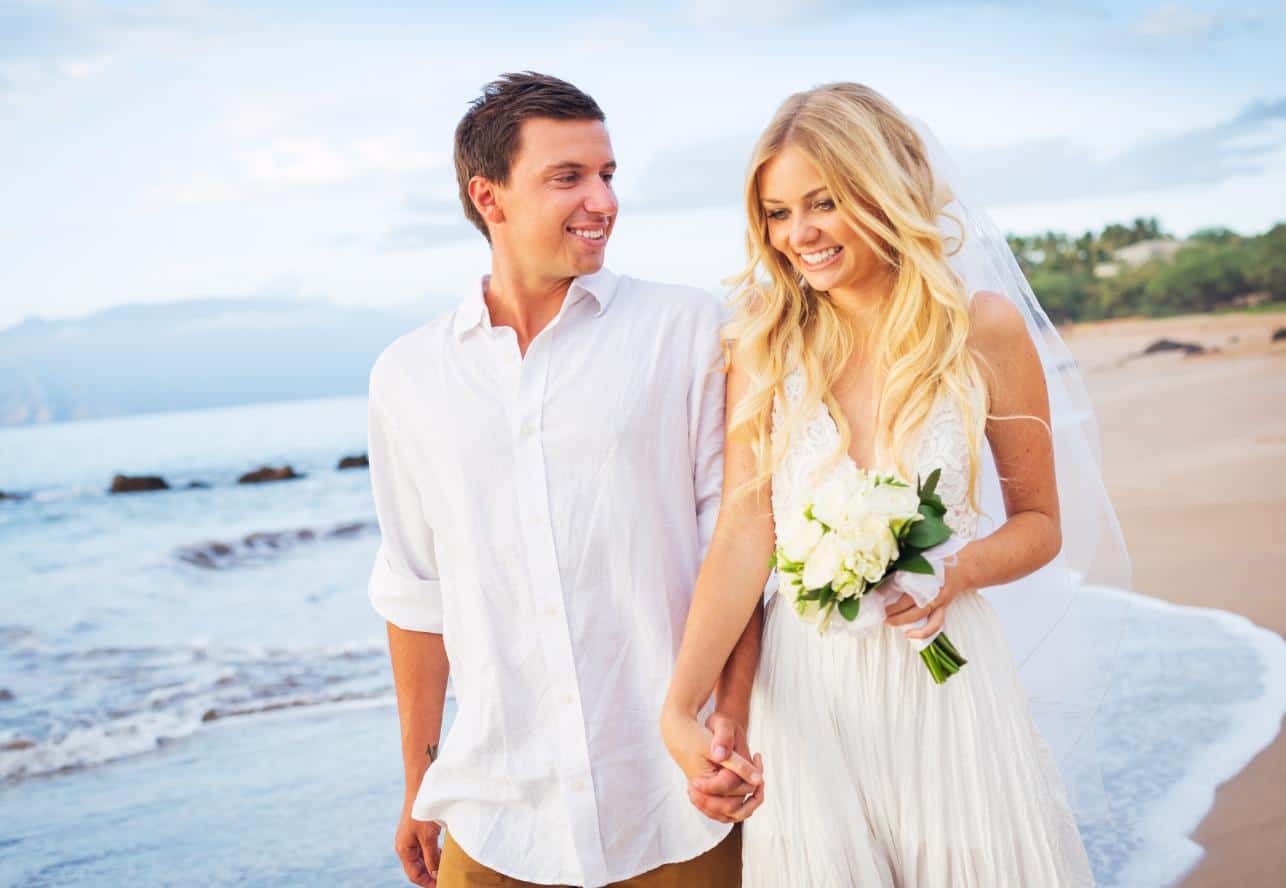 Where can I have the wedding?
Fiji has a wide range of beautiful locations. You can choose from a pristine beach, an evergreen forest, in quaint wedding chapels and more.
Will my marriage be recognised worldwide?
Licences are easily obtained and your marriage is legal and recognised worldwide.
We can arrange a budget friendly, stress free special day that looks just like the one in your imagination!
Download the sample brochures below. Please contact us you want more information and you will receive full brochures on our exclusive packages and preferred suppliers. 
A truly untouched paradise
With 333 picture perfect islands, Fiji has something for everyone and is an ideal place for a destination wedding. Fiji is perfect for families and couples alike with beautiful beaches and amazing untouched areas with stunning landscapes and crystalline waterways. It is a paradise for those that love watersports, from snorkelling to surfing, as well as diving to encounter marine life not found anywhere else.  The Fijians' love of children is legendary, so they will have a blast while you can relax. Romance is easily found as you escape with your loved one to watch incredible sunsets, cocktail in hand!
Escape to a place where the pace is slower, the people are warm and friendly, decisions are simpler, and you have all the time in the world to enjoy life.
Enjoy the perfect island wedding on Fiji