Rachel & James :

A love story
Some call it "Fate" but we love "Maktub", an old Arabic phrase for it was already written. That's how we describe our journey together from the very day we met. Now it's time for us to bind our love together and become a family.
We are so excited to share this special time with the people that mean the most to us; our family and closest friends.
​We have found our very own piece of paradise in Fiji to relax and celebrate together. Our wedding website provides all the details you need to plan your trip to join us, as we share our vows.
Bride & Groom arrival date:
Bride & Groom departure date:
Toberua Island Resort is located in the Lomaiviti Group off the eastern side of Fiji's main island Viti Levu. Imagine your own tropical island paradise without a stranger in sight. 
Rachel and James have chartered the whole island for their amazing wedding. With 16 oceanfront bures. Intimate, boutique and spectacular, this private island paradise is in the middle of a stunning turquoise lagoon. Your beachfront hammocks, your bar, your restaurant, your spa and no stress!

You can choose to participate in a wide range of activities or just relax and soak up the sun and tranquil atmosphere. Enjoy the crystal clear tropical waters, fine dining, pamper yourself at the spa or dance barefoot under the stars to the gentle sounds of live Fijian music – you decide.
​
You will never be short of things to do at Toberua Island Resort. With a low tide golf course, path putting, spa, fishing, sailing, superb snorkelling and scuba diving, or lazing under a palm tree by the pool, you can be as energetic or as relaxed as you like – you choose.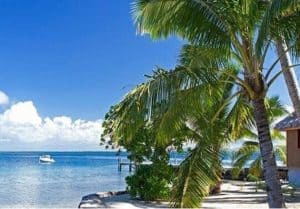 We are coordinating airfares with Fiji Airways from a variety of departure points to connect out to Toberua for the island chartered dates.
Should you wish to extend your stay either on Toberua or elsewhere, we can certainly do that for you. We are able to create personalised itineraries depending on your requirements.
Also, if you do choose to extend, we are experts in Fiji and know all the best places to stay!
Rachel and James are kindly contributing towards your stay on Toberua, so the below packages are for the difference in cost.
Packages
5 night package
Includes:
 Private car transfers from Nausori Airport* to the resort and return
5 nights accommodation
All meals
$835 per person
Under 12 years are free
Based on twin share (2 adults sharing) –
​please ask for other options
For the complimentary transfers, you will need to arrive in Suva/Nausori at approximately the same time as all of the group.
To enable smooth transfers to the island, please do NOT book your own flights, but contact us for options, so we are able to coordinate everyone. 
Resort Information
DINING
​Gourmet meals are served in our restaurant or outdoors overlooking the beach under the shade of a palm tree or an umbrella. Our changing menu offers a variety of locally grown fruits, vegetables, fish, seafood, New Zealand beef and lamb, freshly baked breads, cookies and delicious desserts. With prior notice our chef is happy to cater for special dietary requirements.
BAR
Our wine cellar boasts many fine Australian, French, New Zealand and South American wines. The bar has a good selection of local and imported beers, spirits, cocktails and non alcoholic beverages. Specialty and espresso coffees are also available.
SWIMMING POOL
Our treated salt water pool offers a refreshing alternative to the ocean.
GYM
Keep fit while you're on holiday. In addition to swimming, kayaking, sailing or reef golf, you can now work out at our gym.
GIFT SHOP
Our island gift shop stocks Fijian souvenirs, clothing, snacks and toiletries.
BABY SITTING
We provide a family friendly babysitting service. A charge applies.
Please complete the below form to RSVP. We hope you will be able to make it. Viva Destination Weddings can help organise all of your travel requirements to the event for the best prices, from flights, hotels, transfers, activities and travel insurance. If you fill out the quotes and assistance form below your details will be sent to our team to get in touch. 
Prices for airline tickets can change very quickly and therefore cannot be guaranteed until paid for in full. Often we are unable to hold seats reserved without payment, so this price is a guide only, reflecting the availability at the time of quoting. Due to fluctuations in currency exchange and availability, all costs are subject to change without notice.

We are not holding any reservations for you at this stage

It is HIGHLY RECOMMENDED that all passengers travelling are covered by Comprehensive Travel Insurance. Please advise if you would like Travel Insurance and we will quote a policy specific to the region you are travelling to. For this we will need the dates of birth of all those travelling and if anyone has a pre-existing medical condition.
About

Viva Destination Weddings
Hello and welcome from wedding specialist team, we just wanted to introduce ourselves & let you know the run down on how to organize your holiday without the stress (aka. with us).
We have been working alongside the Bride and Groom to ensure their Destination Wedding is all they have ever dreamed of – and more!
​
But we also understand that a wedding is nothing without the guests, so you may have questions about the trip and we are here to help with your travel needs.
We are an ATAS accredited travel agent with a special flair in destination wedding planning, best of all, we charge absolutely no extra costs to use our service than going online. through any other agent or direct to the hotel or airline. We also offer lay-by and flexible payment options.​​

In fact, the more people we have, the better! The more we can negotiate as a group, which means the more value we can offer to you!
We can arrange your travel from wherever you are departing, while providing personalised service to ensure that you have a wonderful stress free holiday. We will make sure your individual needs are met in combining a tailor made getaway for yourself, to go hand in hand with the festivities of the fabulous wedding!