*Full refund in the event flight cannot depart due to government coronavirus restrictions*
Welcome to Antarctica – the world's last great wilderness. This is a once in a lifetime way to experience one of the most remote, and beautiful parts of the world. Aboard a cruise ship you would only touch the edge of the Antarctic coast. Aboard our privately chartered plane, you will soar over a continent that escapes the boundaries of perception.
Board the Qantas 787 Dreamliner, affording you with optimal views to the vast white wilderness, thanks to windows larger than those on a similar sized aircraft. The lower cabin altitude also creates a more comfortable environment in which to enjoy your flight. This new chapter promises to be the very best yet.
But be quick.  With only 7 departures between November 2020 and March 2021 this amazing experience will sell out quickly!
Choose your seating options from Business Deluxe, Business, Premium Economy, Superior Economy, Standard Economy and Explorer Economy. All seating classes will experience spectacular views over the ice and an unforgettable round-trip including:
The ultimate birds-eye view over the continent
The complete Antarctic experience – meet Antarctic explorers on board, experience live crosses to research stations and watch documentaries
Take home your Explorer Kit, with all the maps and stats you need to become an Antarctic expert
Two full-service Qantas meals plus in-flight snacks
Full bar service – toast your discovery with champagne, wine, beer, spirits and soft drinks
Watch Happy Feet on the way there, on the state-of-the-art entertainment system
Prices
$1,199 Explorer Economy class
$2,199 Standard Economy class
$3,199 Superior Economy class
$3,999 Premium Economy class
$6,499 Business Class
$7,999 Business Deluxe Class
Become one of the privileged few to witness the desolate beauty of this untamed polar desert. Aboard our privately chartered state-of-the-art 787 Dreamliner, you will experience unparalleled Antarctic viewing over the vast and various landscapes of this wild continent. And with 19 planned routes to match the day's weather conditions, no two flights are ever the same, each with a duration between 12 and 14 hours. Enjoy the bespoke full Qantas service – including premium drinks, delicious meals and talks from Antarctic expeditioners. With up to four hours over the ice and the remaining time to enjoy on board – it's an experience like no other.
The highest New Years Eve celebration in the world!
Be one of the first to welcome in the new year – in broad daylight. Celebrate on board with champagne, as well as entertainment provided by our live jazz band. Join us for the coolest New Year's Eve celebration in the world!
2020

15 November:  ex MEL
22 November:  ex SYD
31 December:  ex MEL (New Years Eve)

2021

26 January:  ex PER (Australia Day)
7 February:  ex BNE
14 February:  ex ADL (Valentines Day)
21 February:  ex SYD
Prices are correct as at 20 August 2020 and are subject to availability. Should your 2020/2021 season flight not be able to depart due to government restrictions with coronavirus, a full refund will be provided.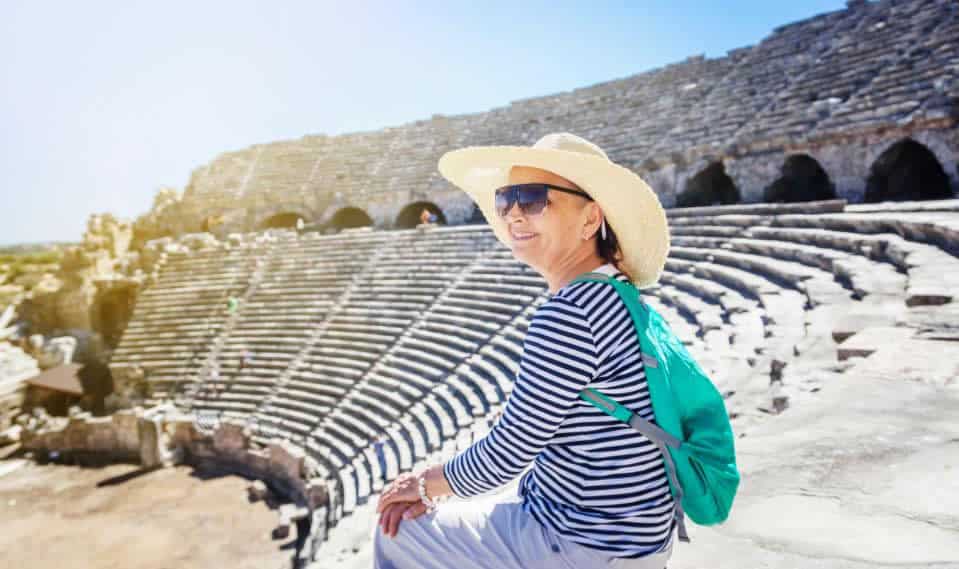 We can help you plan, book & enjoy the perfect holiday or special event